AMY SMART SHOPS CRUELTY-FREE. DO YOU?
Exclusive Deals And Partnerships
Use coupon code BUNNY for 15% off your order of soaps, lip balms, shampoos and salves.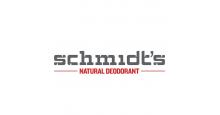 Did you know that many of the deodorants on the market are tested on animals or contain animal-derived ingredients? Looking for a natural and cruelty-free alternative that actually gets the job done? Say hello to Schmidt's with 10% off all orders from schmidtsdeodorant.com. Just use the code "LEAPINGBUNNY" during checkout to save!
Created with organic ingredients from the Amazon Rainforest and natural botanicals from around the world, Surya Brasil is passionately committed to creating the best natural, organic and vegan lifestyle products that promote health, wellness and sustainability.
Get 10% off any order plus free shipping on all orders over $50. Enter code SURYA<3LEAPINGBUNNY at checkout.