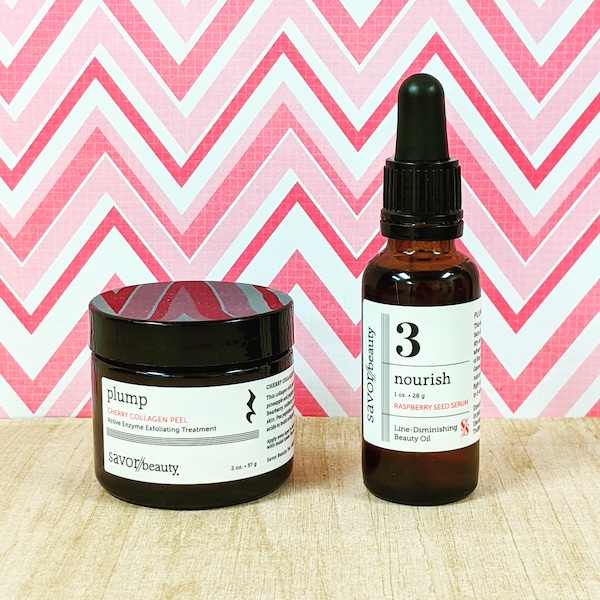 Savor Beauty fuses Korean beauty rituals and holistic organic skincare to offer products that are made with organic, natural, plant-based ingredients to create a simple yet effective skincare regimen. All products are handcrafted in New York in small batches; the line offers a variety of products depending on your skin type.
For individuals with dry skin can definitely benefit from the Cherry Collagen Peel, which is both an exfoliator and super quick mask, because you only need to keep it on your face for 1-3 minutes! Skin is left refreshed, cleansed, and invigorated. Afterwards, using the Raspberry Seed Serum deeply hydrates the skin and helps to reduce fine lines. It truly feels like a treat when you use these products in conjunction with one another.
Check out Savor Beauty's skincare offerings here.