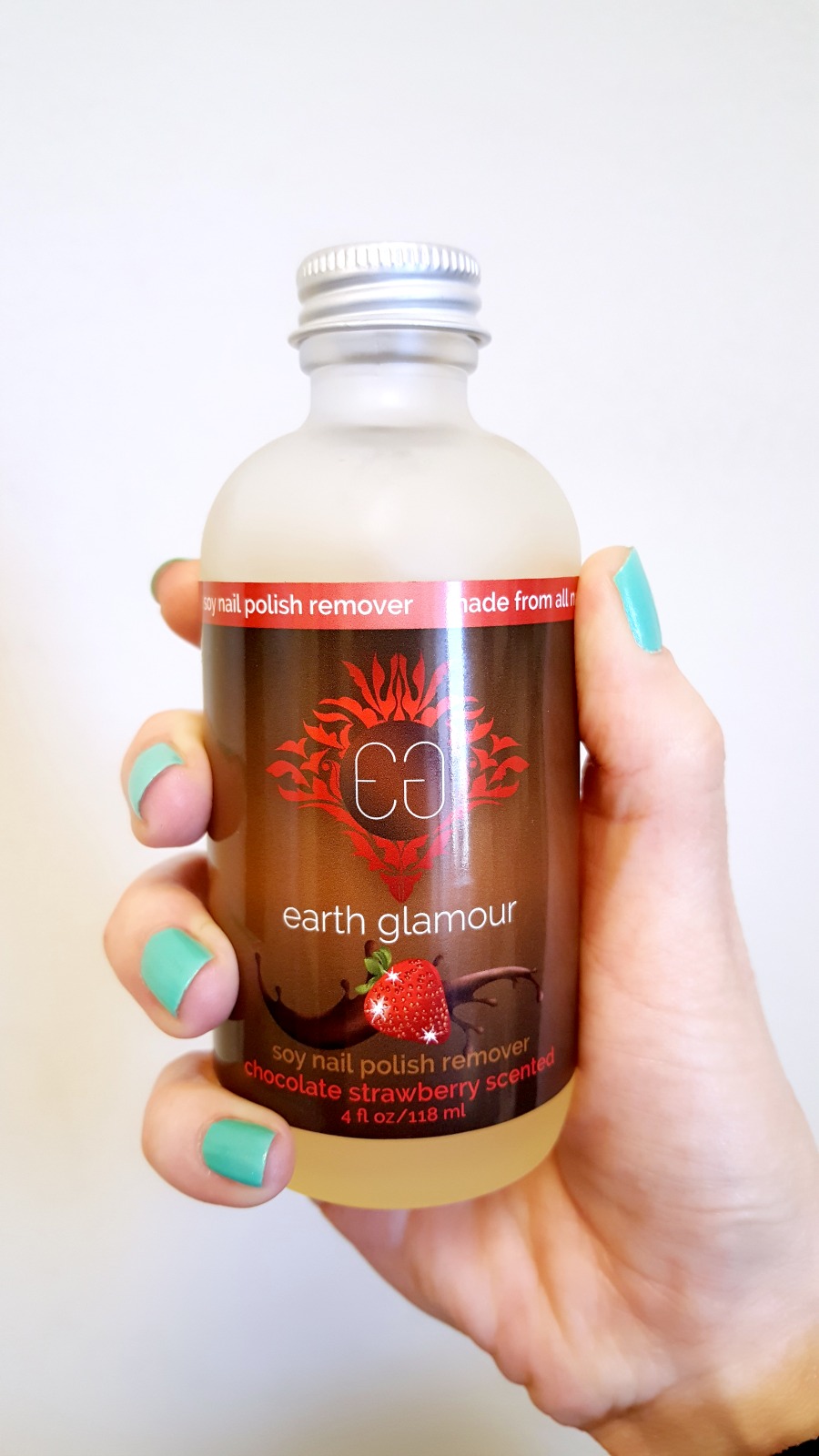 Earth Glamour is a Leaping Bunny certified company that specializes in cruelty-free nail products. Along with their 5-free, vegan nail polish, their product line includes soy nail polish remover. It is free of acetone, which is in traditional nail polish removers and often makes nails very dry and brittle after use. Due to its more natural ingredient list, this product promises to be less damaging to your skin and nails. But does Earth Glamour soy nail polish remover work? The answer: YES.
Earth Glamour soy nail polish remover has a consistency similar to oil. You apply it with a cotton swab to polished nails, let it sit for a couple minutes, and then wipe the nails clean. Although some may be skeptical, this product works very well and is a wonderful, less harmful, alternative to acetone-based nail polish removers. Rather than the dry, weak feeling traditional nail polish remover leaves behind, nails feel super moisturized and shiny after using this product. It also comes in a variety of scents, so your nails are also free of the acetone-scent, and instead smell like chocolate strawberry, rose, snowberry, or peppermint.
Shop Earth Glamour here.