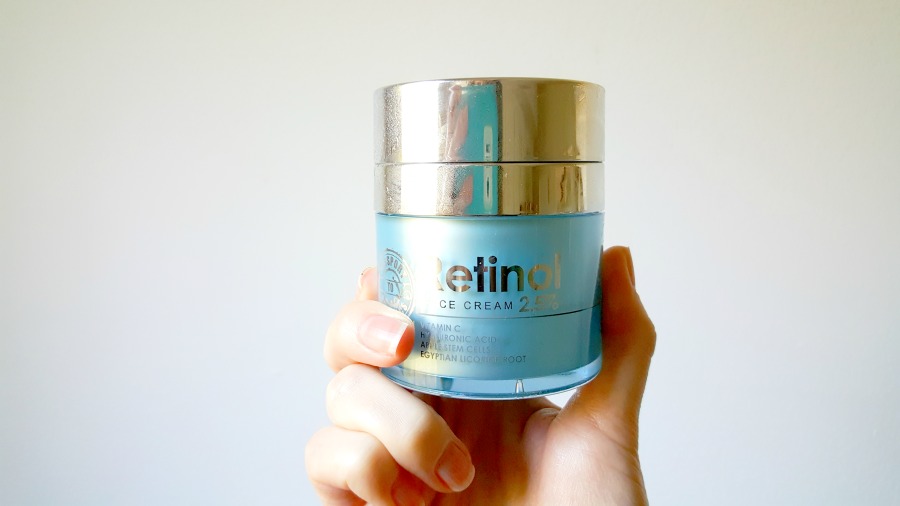 Passport to Organics is a Leaping Bunny certified brand that offers skincare formulated with the newest, clinically based ingredients. Products contain no parabens, GMOs, sulfates, or synthetic fragrances.
The Retinol Cream contains 2.5 high strength retinol without a prescription. Retinol is a very powerful anti-aging ingredient, which is proven to improve the cellular function of aged and photo-damaged skin on a molecular level. It helps improve skin texture, smooth wrinkles, and diminish brown spots. In addition to retinol, this cream contains ingredients including aloe leaf juice, rosehip oil, vegan hyaluronic acid, green tea extract, and licorice root extact.
Passport to Organics' retinol cream is packaged in a lovely container with a pump at the top for controlled application. Whereas most night creams are heavy, this cream is light and creamy, and absorbs quickly into the skin. Since it is fragrance-free, the lovely scent of ingredients is mild, but refreshing. Skin is smooth, hydrated, and glowing after use.
Check out Passport to Organics here.