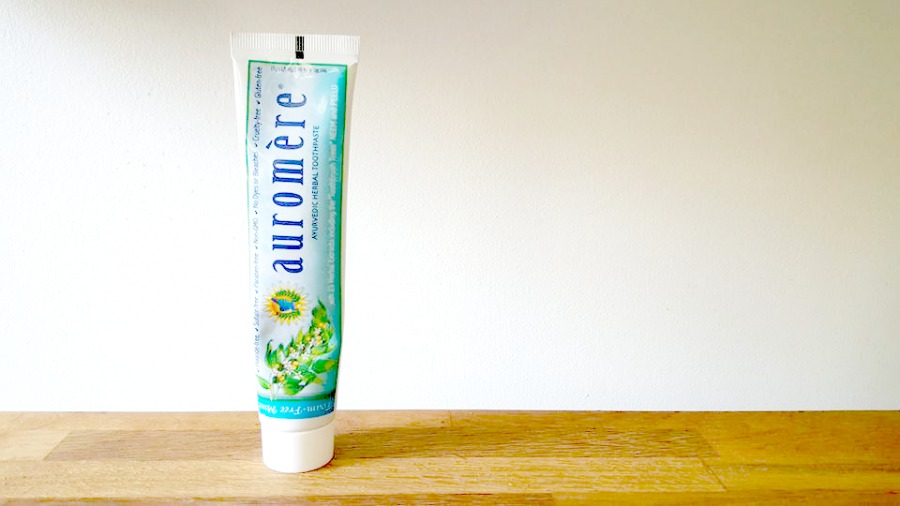 Once upon a time, all-natural, fluoride-free toothpaste wasn't really a thing. Of course there were the purists out there that brushed their teeth with baking soda, but for the average person looking for more gentle and natural mouth care, the search was challenging. Luckily, times have changed and there are a wide variety of products on the market. Which is the best? The answer really depends on each person's individual needs and requirements. But the point is: there are options.
Auromere, an all-natural and auyervedic personal care company, has a wonderful foam-free toothpaste. Not only is it vegan, gluten-free, and fluroride-free, but it also contains an abundance of botanicals and plant oils. The formula is creamy, but dissolves easily in the mouth. Although the toothpaste does not foam, it leaves the mouth refreshingly clean. The lack of foam may take some getting used to, but the results are worth it if you are looking for a super natural toothpaste.
You can read more about the ingredients and purchase here.