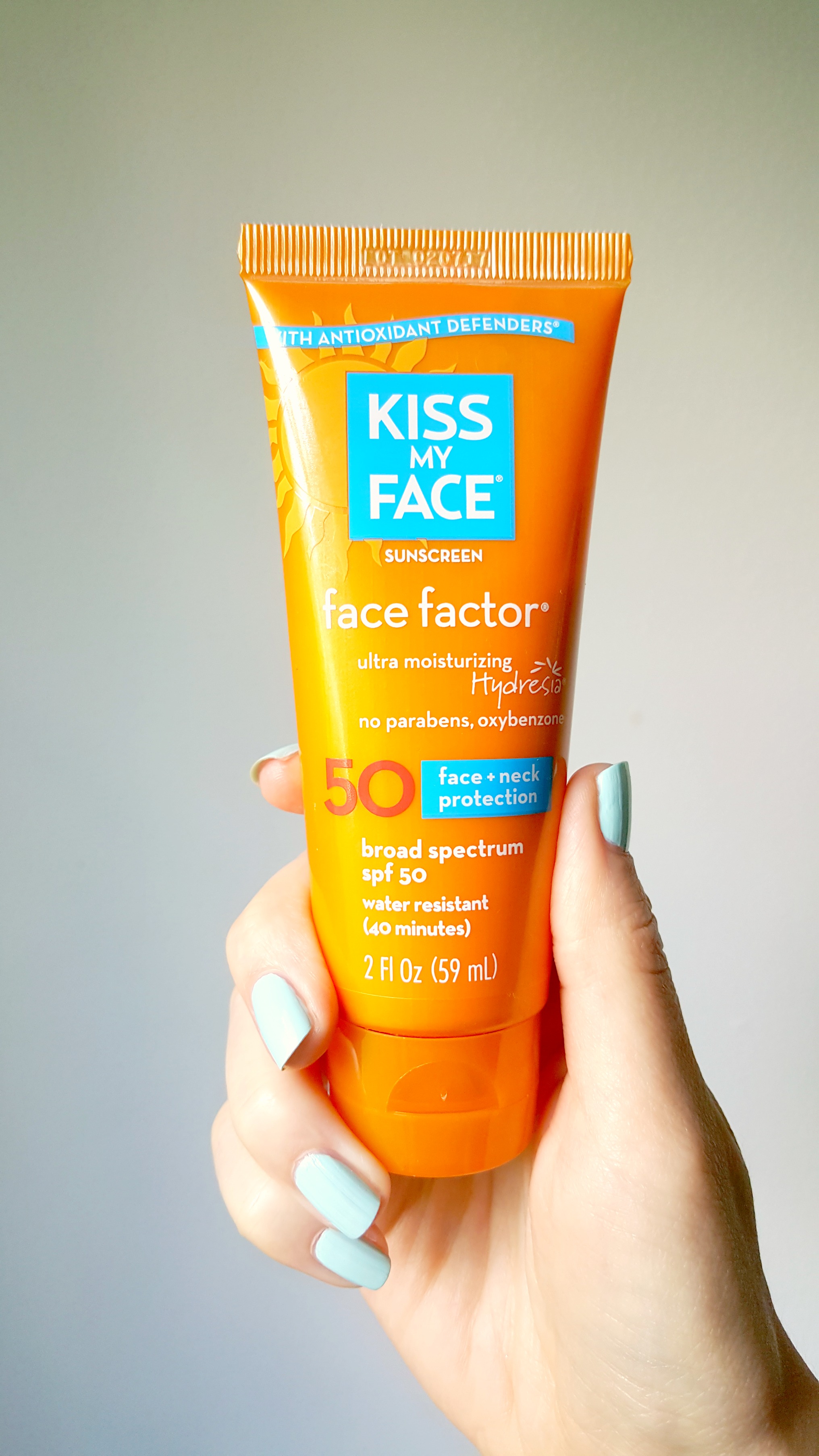 Although summer is winding down, there are still plenty of opportunities to sneak in some time in the sun, especially with Labor Day approaching. It can be confusing or difficult to know what brands of sunscreen to use when shopping cruelty-free. Luckily, we have many certified Leaping Bunny companies that are experts at sun care.
One such company is Kiss My Face, who is actually a founding company of Leaping Bunny! Kiss My Face constantly impresses us with its high-quality and wide variety of products that are time tested and approved. The company has a wide range of sunscreen to choose from, including lines for children, and whether you prefer organic or mineral sunscreen, lotions, face care, sprays, and sun care specifically for lips.
The Face Factor Sunscreen spf 50 is specifically targeted for the face. It is super moisturizing and contains antioxidants from green tea and licorice extracts. Other ingredients include hyaluronic acid, aloe extract, cucumber extract, and hydresia, which is natural moisturizer extracted from safflower seeds. Although the sunscreen is fragrance-free, it has a lovely light scent, which is not offensive at all. It applies wonderfully to the skin and does not leave a white residue like many other natural sunscreens. It is also water resistant and perfect for those days at the beach and pool.
Shop Kiss My Face here.