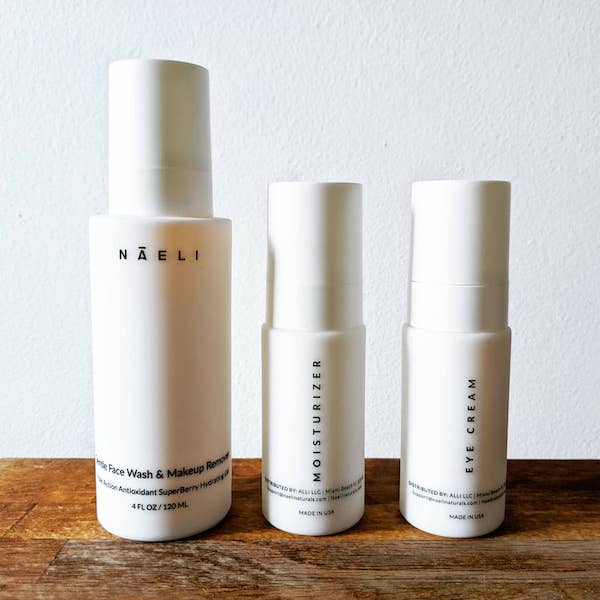 We are loving this simplistic, essentials skincare routine from Naeli Naturals. From the beautiful, minimalist packaging, to the high quality ingredients, our skin is feeling cleansed, brightened, and renewed.
The SuperBerry Gentle Face Wash and Makeup Remover is pH balanced, super gentle, and made with antioxidant extracts including bearberry, blueberry, maqui berry, mulberry, and raspberry.
The Collagen and Peptide spf 30 Daily Moisturizer is super hydrating, non-greasy, and protects skin from environmental stressors and harmful UVA/B days.
The Apple Stem Cell Eye Cream helps to decrease wrinkles, dark circles, and depuff eyes and made with impressive ingredients including hyaluronic acid, vitamin C, E, and Coenzyme Q10.
We appreciate Naeli's dedication to small batch products formulated without parabens, sulfates, dyes, synthetic fragrances, phthalates, and silicones. Check out this amazing and transparent brand here.